All future-focused businesses are digitizing documents

It is not an entirely new word; Document Digitization is the process of converting paper documents into digital documents mostly achieved through scanning.
It is one of the most important steps to going digital. Going paperless means all of your business information is electronic and with this comes the ability to perform fast searches on the information.

Businesses no longer need to send a customer back until the file they are looking for is found.
ELECTRONIC FILING
We are here to change the way documents are stored



Novacraft  is the name to call when you need peace of mind. Businesses insure assets to have peace when that rainy day comes.
Electronic filing of paper documents is insurance for your valued paper information.
See your team responding to customer queries instantly by simply searching for the files in the Nova Document Management system while talking to a customer on the phone.
Time is money and our system helps you save lots of it!
We store your digitized files in image format.This allows you to generate other types of files form the existing images.
Think of the Nova Document Management System as your facebook of business documents. PDF documents can be generated and downloaded from the system as required.
Individual images can also be accessed in the system. This makes the Nova Document Management System a system that gives you the documents you require in your expected file format.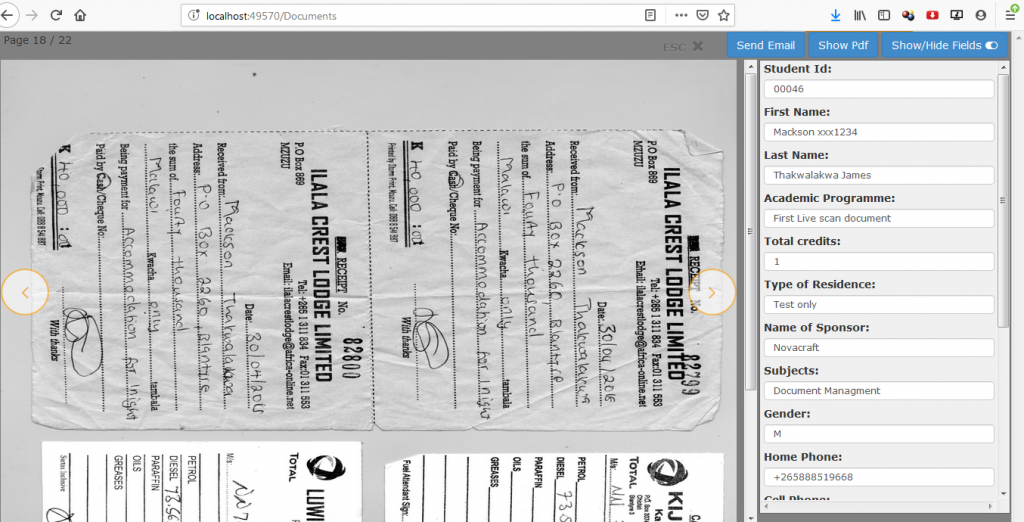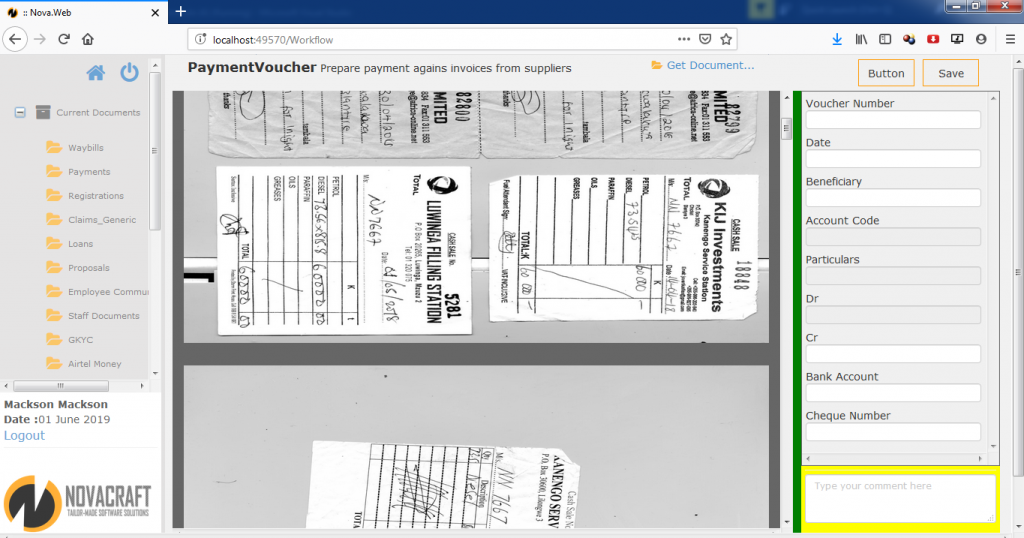 Documents from the finance department,which are only supposed to be accessed by finance staff stay that way in the system.
Document permission designed to allow only authorized users to access specific document.
DIGITIZE DOCUMENTS AS THEY ENTER THE OFFICE
Novacraft offer the service of electronic filing of all existing paper documents. New documents can be digitized centrally as they reach the front desk and all back office processes do not need to see the actual paper documents.
That is Novacraft's definition of going paperless.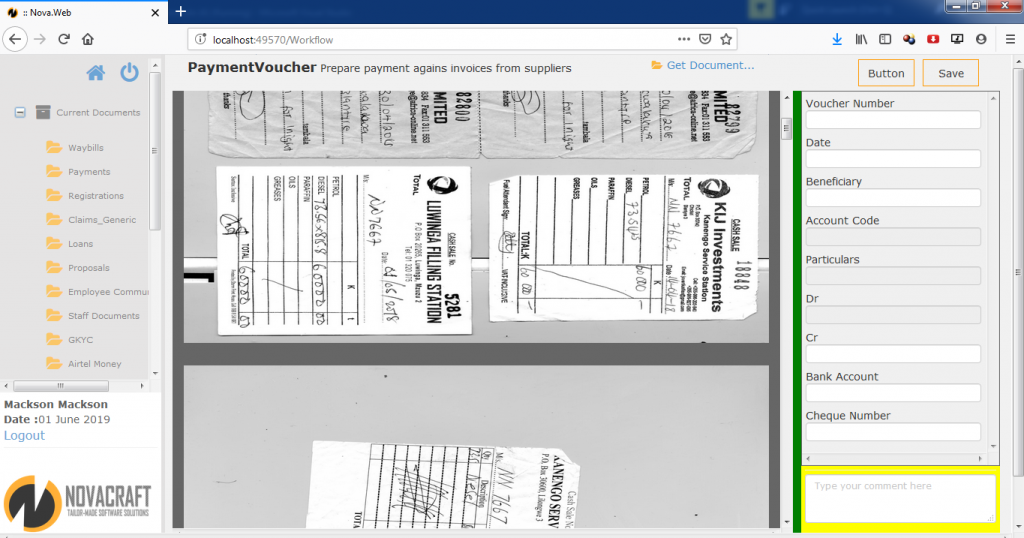 WE DIGITIZE YOUR DOCUMENTS FOR YOU
 Save your information – fire happens and it never sends a warning.When fire happens there is no "undo"
Let us give you that ability to recover information when your paper information gets lost.
Secure – users only see what they are authorized to see.
All documents welcome – All types of documents can live side by side. Documents from all departments and branches are stored in the same system.
No need to  pay courier costs to send documents. Send all documents within the system.